9:50 - 10:50 am
BREAKOUT SESSION #1
Choice of:
Speak with Clarity and Confidence
In this workshop you'll learn how to create a compelling, audience-centered presentation - and tips overcome the fear and anxiety associated with public speaking - so you can effectively communicate with clarity and confidence. Some key takeaways from this presentation:
Why public speaking is important for your success
How to structure a presentation for maximum impact
How to grab and keep your audience's attention
Tips to overcome fear and anxiety in public speaking
Speaker: Shannon Daniels, Founder and CEO, encaptiv

Brought to you by encaptiv


Mentors are a Pillar to Your Success
Mentorship is absolutely necessary to success in business and entrepreneurship, but what do you know about how to be a successful mentee? This session will cover expectations about the range of value mentors can provide, selecting the right mentor at the right time, lessons learned from industry leaders, and resources that are available to support your goals. Come learn how to work your mentor relationships to maximize return for you and the mentor.
Speaker(2):
Preparing Your Daughters to Be the Innovation Leaders of Tomorrow
A fireside discussion with leaders of non-profit startups helping to prepare young women for the challenges of entrepreneurship and leadership. In the face of our social media culture, what tools can you provide to your daughter so that she has experience, confidence, and knowledge to lead in tomorrow's world.
Speaker(s):
10:50 - 11:20 am
Coffee and Networking
Brought to you by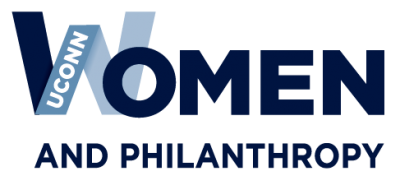 11:20 am - 12:10 pm
BREAKOUT SESSION #2
Choice of:
Look Out World, Here I Come: How to Discover and Own Your Personal Brand
Who are you? Learn why a personal brand and goals are so important to guide your career and life.  This session will include pearls of wisdom and practical techniques that will aid you on the journey to success as your authentic self.
Speaker(s): Barbara DeMaio, CEO and Founder, Solutions By Design, LLC
Getting Started Guide: How HAYVN, the First Women's Coworking Space in Fairfield County Was BuiltEven the greatest ideas take mountains of time, energy and focus to get moving. There are an endless numbers of moving parts that go into starting a business, it's important to know where to find the resources and how to create a great support team. The session features a few of the women whose guidance and experience helped develop and launch HAYVN. This team of experts will share some of the ideas, insights and resources that it took it for HAYVN from concept to reality is less than 18 months.
Speaker(s):
Brought to you by HAYVN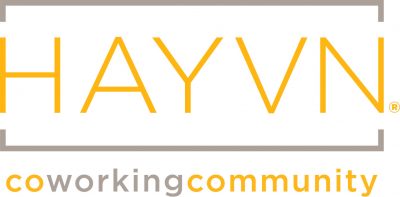 Authentic Inclusion: You've invited me to the party, but will you ask me to dance?
Moving beyond the talk of equity, diversity and inclusion to greater authentic engagement.
Despite declarations of good intent and access to spaces, many entrepreneurs of color still find themselves subjected to micro aggressions and covert hostility.  In order to create a truly welcoming and inclusive entrepreneurial network, a systematic and intentional approach is crucial.  The sustainability of a community and a city's economic viability is contingent on their success.
Our panel of executive directors and CEOs reveal their personal challenges as female founders of color, and share the ways the entrepreneurial environment can be transformed from merely accessible to dynamic via collective and thoughtful actions of inclusivity and diversity.
Speaker(s):
Brought to you
by 1 Million Cups and the Ferguson Public Library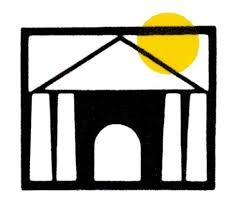 12:50 - 1:45 pm
Keynote and Questions
Cristal Glangchai, PhD
Best Selling Authorof VentureGirls: Raising Girls to be Tomorrow's Leaders
Founder/CEO of VentureLab.org
1:45 - 2:30 pm
Networking
2:30 - 3:00 pm
Closing Remarks