About xCITE:
Originally established as a day-long conference for Connecticut women in Innovation, Technology, and Entrepreneurship, xCITE has since evolved into so much more! Still dedicated to bringing together women entrepreneurs and organizations from across Connecticut and beyond, xCITE is shifting its focus towards an increased frequency of networking and mentoring opportunities. The result of this shift is a reengineered program with an emphasis on building a committed network of women entrepreneurs and will engage participants year-round in meaningful opportunities designed to connect, support, and inspire.
Hosted by the University of Connecticut, engagement in our program will help to:
build a network of women entrepreneurs, innovators, and leaders launching, growing and supporting businesses in Connecticut
help to identify areas of opportunity to support women entrepreneurs
develop skills critical to launching and leading innovative and entrepreneurial projects and ventures
connect with peers, resources, and support services in Connecticut's business community.

This year, xCITE will host a series of engaging workshops, mastermind events and sessions to engage women entrepreneurs and leaders alike. Stayed tuned for events specifically tailored to you and your entrepreneurial journey.
Events to come:
AMP'lify Your Goals

Financing and Building Equity

Health and Wellness for Women Leaders

Personal Branding and Influencing
Want to connect with other women that share your journey? Look out for grouped sessions targeting various types of entrepreneurs; family business owners, new business owners, serial entrepreneurs, minority business owners and more.
Target Audience
Through this initiative, the University of Connecticut School of Business seeks to engage a diverse group of Connecticut's accomplished and promising female entrepreneurs, innovators, and  leaders. This program is designed to help and inspire women to tap into the power of creativity and innovation to fuel continued business growth, while simultaneously bringing value to women who are in the process of launching and leading their own ventures.
How to Participate
The xCITE Conference was held as an annul event and has transformed into programming that our network can participate in all year. xCITE will host panels, speaker series, workshops, and other engaging events, but will also help women to connect with and find other programs that might best support their businesses and their own professional development.
xCITE 2020 Virtual Kickoff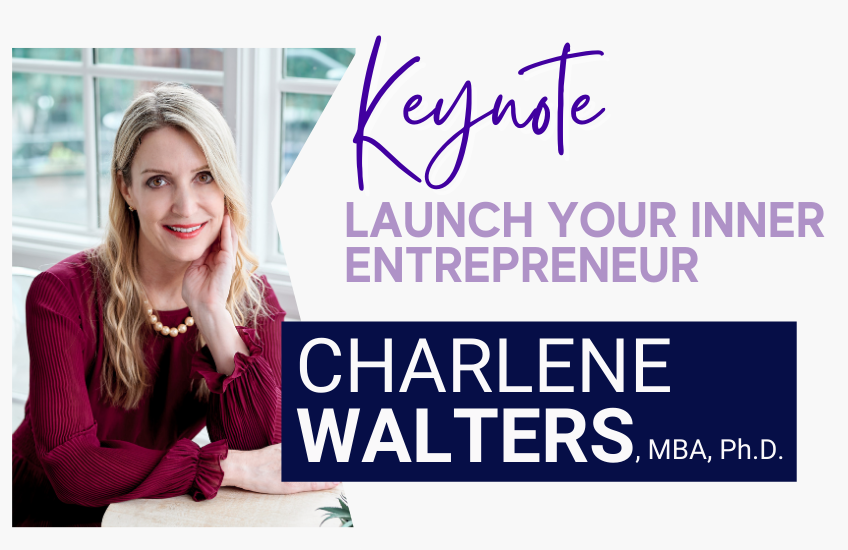 Charlene Walters (UConn Alum) is an entrepreneurship coach, business and branding mentor, trainer and author of Launch Your Inner Entrepreneur. She serves as a mentor on Entrepreneur magazine's "Ask an Expert" forum and through her own consulting business (Charlene Walters, MBA, PhD, LLC), is featured among other CEOs, Influencers and Celebrities on the BAM Network and was recently selected as one of 150 Marketers to Follow by Rubicly.
Charlene has taught hundreds of business and marketing courses at a number of universities, and has led workshops for Entrepreneur Magazine's Insider Platform, and other corporations. She is active in startup-industry podcasts and has been featured and/or interviewed on The Women in Tech Podcast, Career Contessa's Mentor Monday, Work at Home Women, Herpreneur, The Positive Place, The Recluse Podcast and The Healing Minds Podcast. She is a contributor to many digital media outlets, including: Business News Daily, Entrepreneur, CEO Blog Nation, ShareThis, Business Insider, The Financial Post, Woman's Day, Redbook, UpJourney, Creditcards.com, Bustle, Fundera, and more.

Program Sponsors: