CONNECTICUT'S CONFERENCE FOR WOMEN
IN INNOVATION, TECHNOLOGY, AND ENTREPRENEURSHIP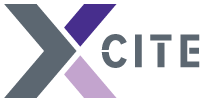 Stay tuned for event dates and registration information.
xCITE is Connecticut's conference for women in innovation, technology, and entrepreneurship. In this era of radical business disruption and transformation, emerging technologies are rapidly changing the business landscape for both entrepreneurs and corporate innovators. xCITE is bringing together a community conversation focused on making sure that women are included in the innovative leadership of the future.
Interactive Workshop: How to be a Mentor of Great Value & Impact
This iteration of xCITE will provide a hands-on experience focused on mentoring. Designed for those who want to help mold and mentor the leaders of tomorrow, this workshop will help you develop the skills to become a powerful mentor.  Participants will also gain the ability to identify a meaningful mentor for themselves through inspiration, stories, structure, and tools.  This workshop experience will address these questions and more:
How do you define mentor?
What makes a mentor masterful?
How can you be of greatest value to your mentee?
How will being a mentor impact you and your career?