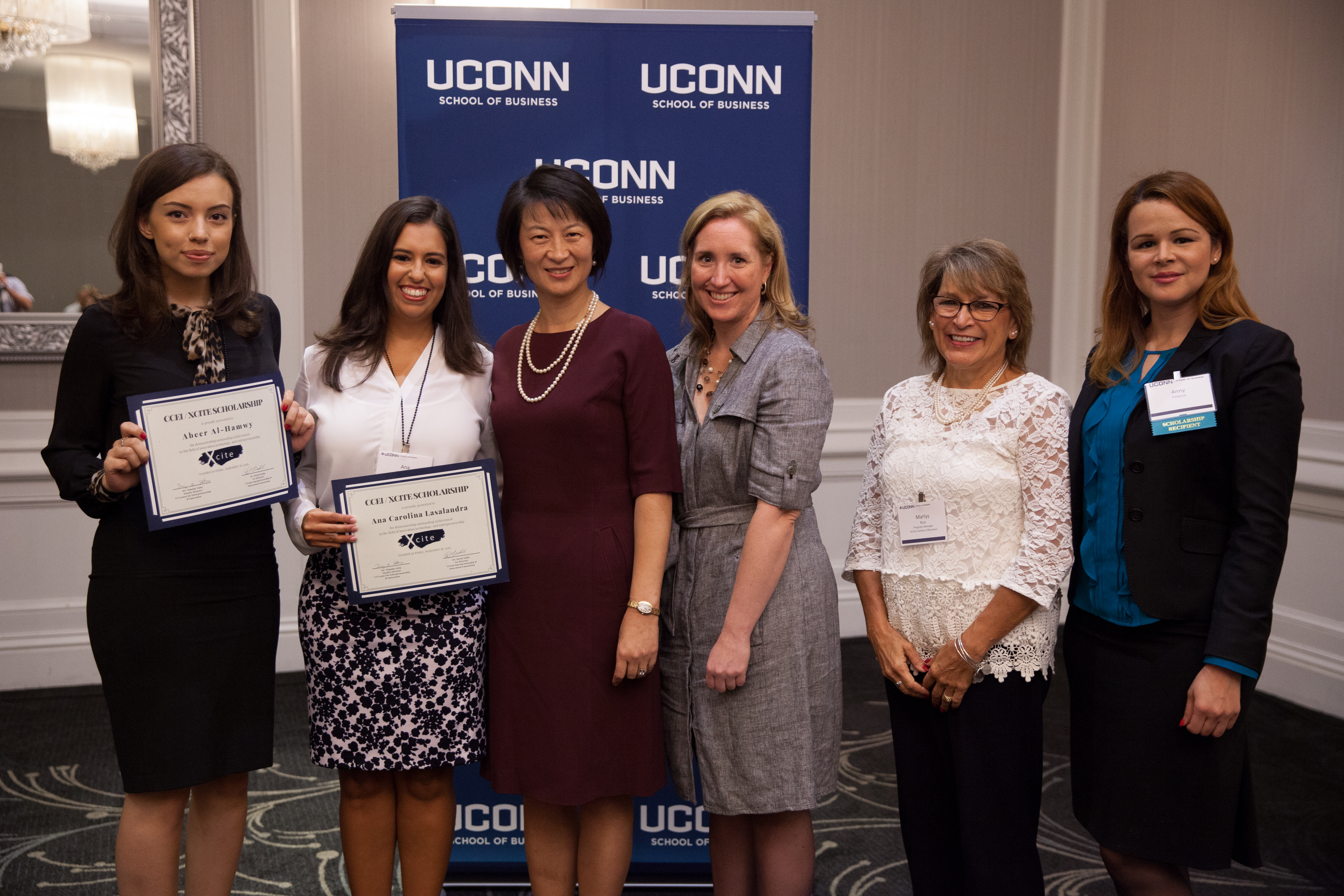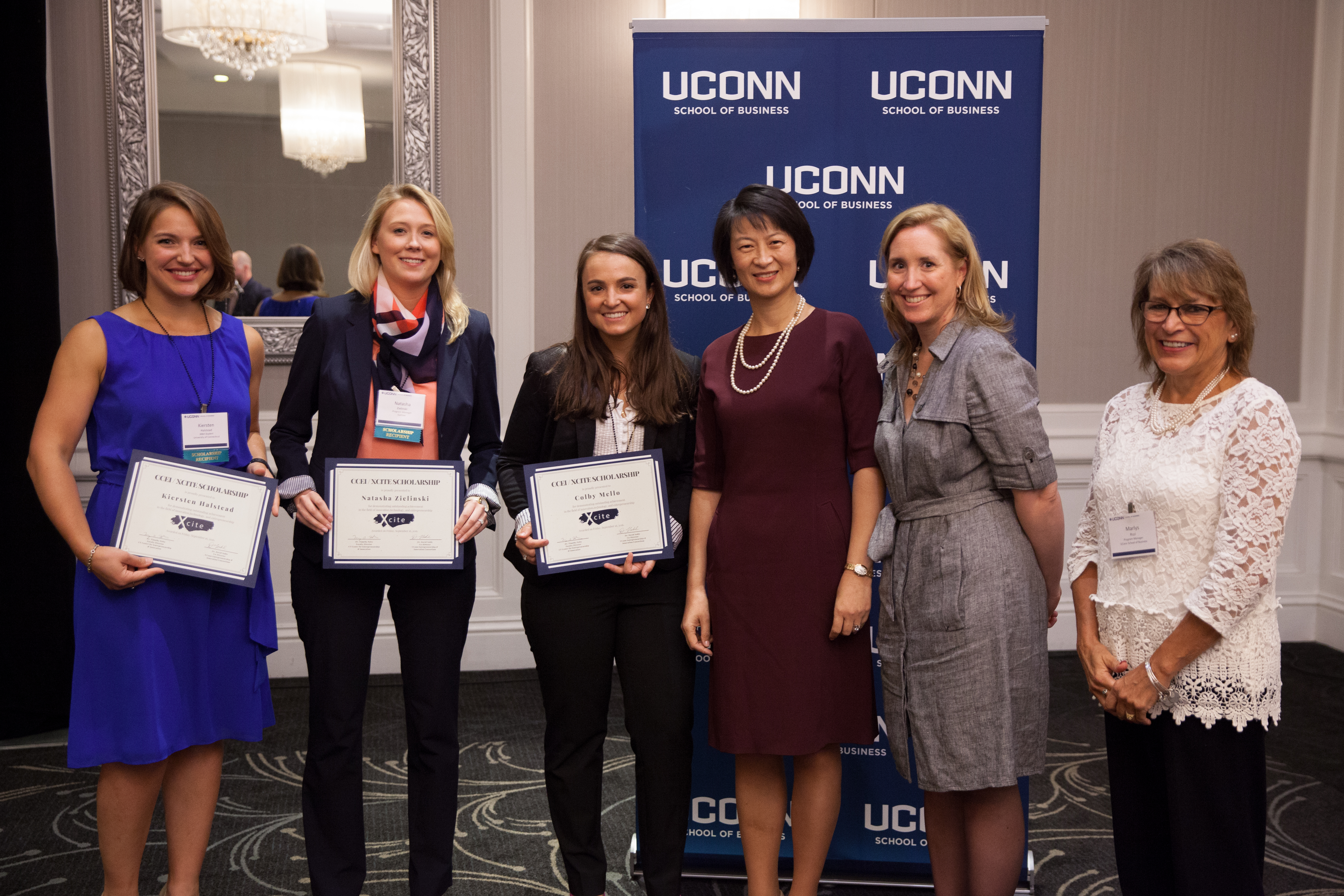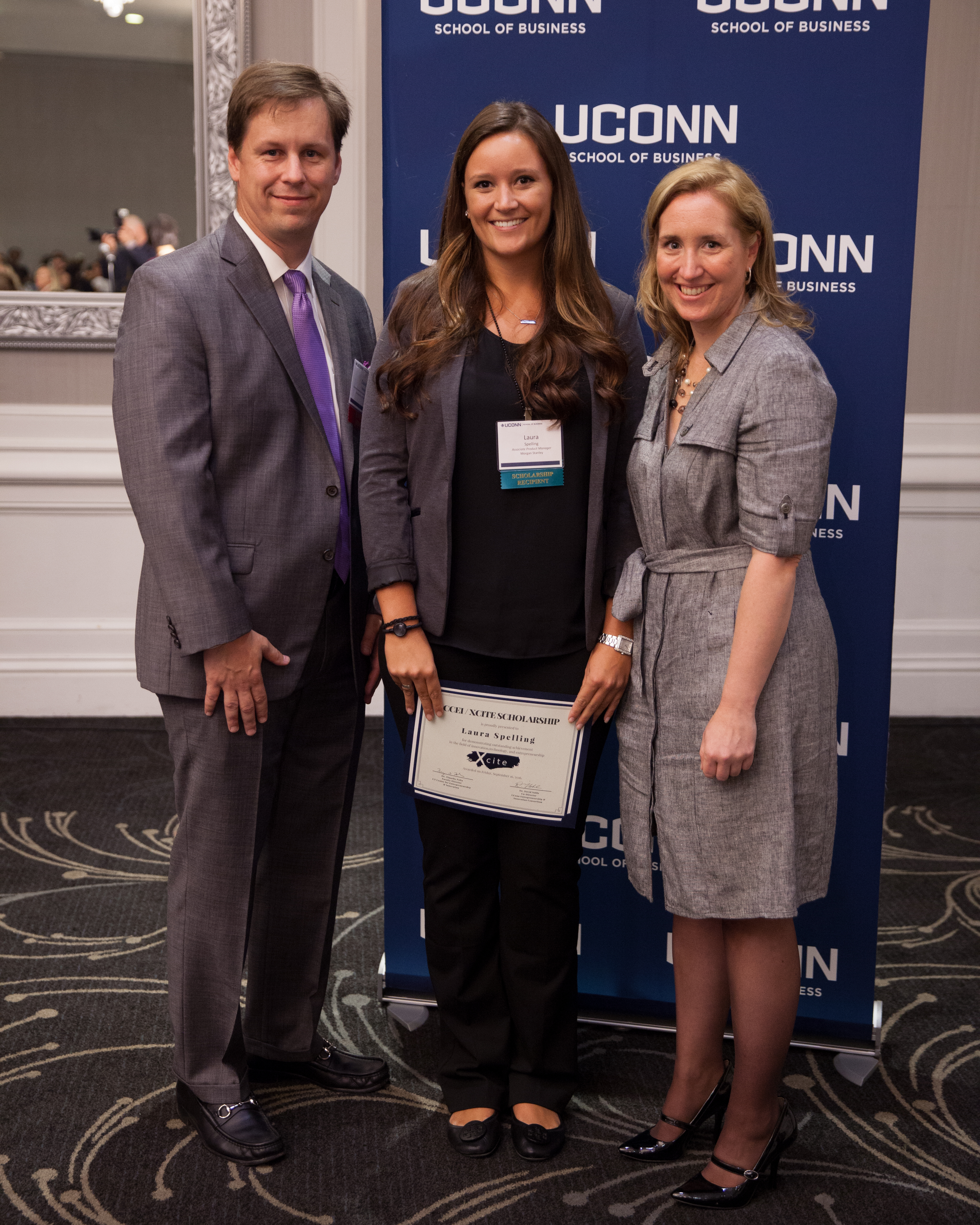 Both the University of Connecticut and our featured xCITE Conference celebrate leaders in innovation, entrepreneurship and technology. However, we recognize that it is important to empower future generations of entrepreneurs. Since its inception and through the generosity of our conference sponsors, we have been able to provide encouragement to student leaders in entrepreneurship through scholarships.
Scholarships are awarded to both undergraduate and graduate applicants who excel in their academic record, work record, and essay. The essay helps us understand the student's experience and views on entrepreneurship and innovation.
CCEI xCITE Scholar
Our Presenting Sponsor, Connecticut Center for Entrepreneurship and Innovation in collaboration with xCITE Conference awarded one exceptional student applicant with the xCITE Scholar award, one semester's tuition.
Laura Spelling
Laura is currently a Product Manager in Financial Services. During her time as a full-time UConn undergraduate student, she managed her parents local business and quickly gained entrepreneurial skills that have been invaluable to her corporate career. As an "corporate entrepreneur," these skills have transferred into creating innovative products and improving her firm's profitability. The corporate entrepreneurial mindset combined with academic experience gained while pursuing her MBA has helped her achieve success in various roles early in her career. These achievements will continue to build the foundation needed to reach her goals.
xCITE 2016 Scholarship Recipients
Undergraduate
Abeer Al-Hamwy
Luis Hoyos Diaz
Ana Carolina Lasalandra
Helen Nieves
Graduate
Kiersten Halstead
Julie Jones
Colby Mello
Natasha Zielinski